Learn Russian in Riga with Liden & Denz
Liden & Denz' learning centre is located in the heart of Riga, between the main railway station and the National Opera. The campus is close to many of the city's best offerings and is only a short walk across a small canal to the historic centre of the city, which is a protected UENSCO World Heritage Site. You can explore all that the inner city has to offer on foot. There are many hip bars, delicious coffee shops, and restaurants just minutes away.
The Liden & Denz Intercultural Institute of Languages Riga is on the second floor of a beautiful historic building. With ten bright and spacious classrooms all equipped with state of the art technology and a modern computer lab, the campus provides the perfect environment to learn Russian.
In addition, the campus has a student lounge area with vending machines, and WiFi is available for free throughout the building. When you want to relax and unwind, the inner courtyard is the perfect place to hang out with your new friends and a have barbeque.
Leadership of Our Russian Language Institute Riga Campus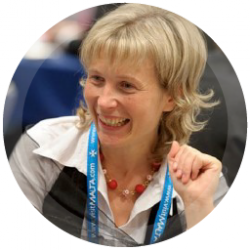 Nora Posia
Owner and Centre Director
Nora is the owner and director of the Liden & Denz Intercultural Institute of Languages Riga. She has a degree in Business Studies, as well as a first class honours degree in Law. When the school applied for Latvian state accreditation, Nora completed a second degree in pedagogy as this is a requirement for school directors in Latvia.
"Riga is a perfect place where you can meet hospitable and welcoming people and enjoy the historical heritage (Gothic churches, medieval buildings, Art Nouveau structures) or get to know the dynamic cultural life offered in its various manifestations."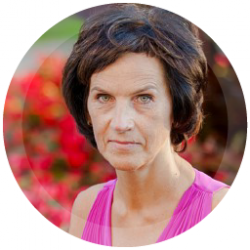 Guna Gabrāne
Director of Studies
Guna Gabr?ne graduated from the Liepaja State Pedagogical Institute with a Master's degree in Pedagogics and has over 20 years of work experience. Since her promotion to the role of Director of Studies in 2010, Guna has been successfully overseeing all academic matters at our Riga campus, gradually introducing new teaching techniques and developing new programmes.
"It is a pleasure to witness how our students progress with their Russian each day they spend in our classrooms. Determined students motivate also our teachers and this helps immensely to reach the individual goals set by our students."