A Unique Campus in a Remarkable City
The Liden & Denz Irkutsk campus incorporates all the benefits of modern classrooms, such as noise insulation and WiFi, without sacrificing the perks of historic architecture. The Russian language institute is housed in a recently-renovated landmark building built in the 19th century on the corner of bustling Ulitsa Gryaznova and Ulitsa Karla Marksa. With natural light and a prime location, our campus is a place that students will enjoy coming to every day during their studies.
Liden & Denz Irkutsk is easily accessible by public transport, and Ulitsa Karla Marxa is arguably the most beautiful street in Irkutsk, holding many opportunities for casual walks, sightseeing, cultural activities, and more. Students are also within walking distance of the Fashion Block pedestrian zone, as well as public transport to the Dekabristov museums. No matter what your interests or pace, you are sure to be intrigued by your surroundings as a Liden & Denz student in Irkutsk.
Why Should You Study Russian in Irkutsk?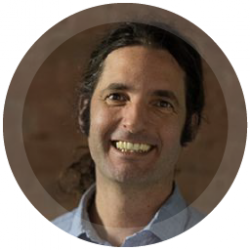 Felix Baumann
Centre Director
Swiss national Felix Baumann graduated from the University of Lausanne (Switzerland) with a master's degree in German, Russian, and Anthropology. He has 15 years of experience teaching foreign languages in Switzerland and Russia. Felix speaks French, German, English, Russian, and Spanish.
"Irkutsk is the perfect place to feel the true Siberian spirit. The blend of Russian and Buryat cultures and the beauty of the nearby Baikal lake make Irkutsk a destination worth visiting."
Campus Snapshot: The Russian Language Institute in Irkutsk
Liden & Denz has ample experience in providing top quality Russian learning programmes to students of all levels for all purposes, and as such is familiar with the different needs and preferences of prospective Russian language students. This is why we offer a wide range of course accommodation, and support options to our students.